By connecting to the real world of students' lives, authentic learning enables students to become lifelong learners who contribute to society and the wider world as active and discerning citizens. Authentic learning is central to our work as Catholic educators because it promotes the continual growth and wellbeing of the whole person — spiritually, intellectually, emotionally, socially and physically.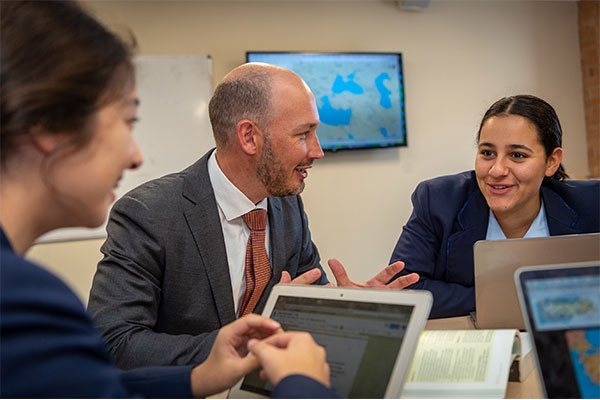 The foundation of learning at our school is through a pedagogy of differentiated teaching. We modify teaching, learning activities and assessment to meet students at their point of learning need, be that beyond the classroom curriculum or at an emerging skill level.
Our teachers know the strengths of each student and areas needing improvement. Data, such as standardised tests and pre-assessment of learning, is used to inform learning and teaching practices and the creation of challenging tasks and assessment for all students, regardless of their ability.
Our teachers design effective teaching and learning strategies including critical and creative thinking, problem-solving and the use of technology. It is through these differentiated approaches that we inspire our students and fuel their motivation to endeavour, evolve and exceed in their learning.