Our school provides opportunities for students, staff and parents to know and celebrate their Catholic faith. This is done through the religious life of our school. Members of our community experience a rich liturgical and prayer life, celebration of the Sacraments, faith formation, social outreach activities, and opportunities to share faith with each other and with youth from other schools in the Archdiocese.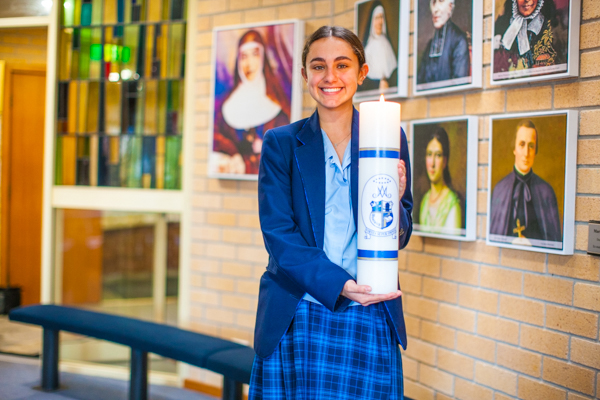 Our Catholic school in the Marist tradition strives to 'live as Mary did'. This permeates every area of the academic, physical and spiritual education of our students. In an ever-changing and increasingly busy school environment, there is much that occurs to enable our community to experience and express our Catholic faith and Marist tradition on many levels, including:
Religious Education lessons

Praying the Angelus and the Regina Caeli at midday

Class and tutor group prayer

Christian meditation

Senior retreat

Junior reflection days

College liturgies and year masses

Student forums and social justice initiatives.